5 Small Rugs to Elevate Your Interior Design From the Ground Up

By

Natasha Johnson

Reviewed by

Nevena Radulović
Published December 15, 2022.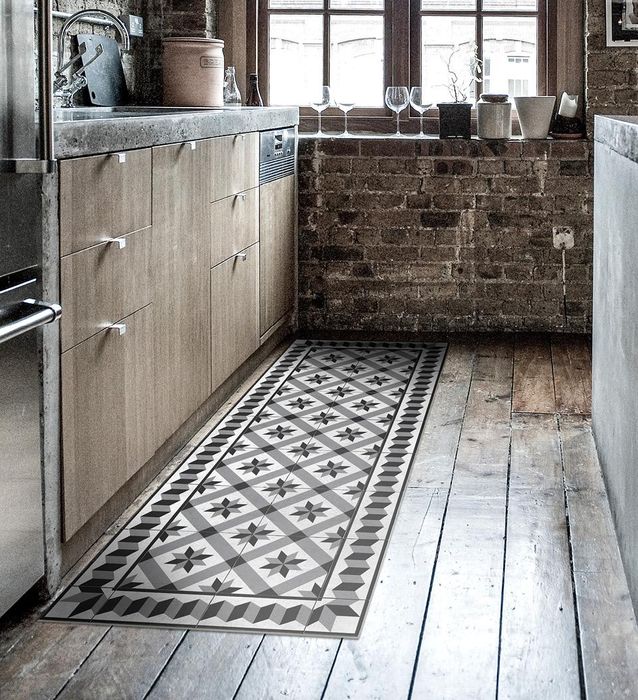 Small rugs can be the ideal choice if you're looking to spruce up your space with a unique design flair. Choosing a small rug for this purpose eliminates the hassle of remodeling or taking a bigger, more expensive risk with larger design items. Even though they're small, these rugs can still make a statement in your home, depending on their color, texture, and design.
A carefully chosen small rug can enhance your home's décor, creating a decorative look in whatever theme you're going for. It can also create a contrast in smaller spaces and even add depth to the room. And if you have a dark corridor or a room corner that needs lightness, a small brightly-colored rug can help with that too!
What Are Small Rugs Good For?
There are great benefits to having small rugs in your home, as they have plenty of uses—they're handy for layering rugs, they can serve as a focal point when combining rugs in open floor plan spaces, or simply add to the décor and design of your space.
On a more practical note, a small rug can also help lower the risk of injuries from slipping. For example, young children love to run around, so a small rug in their playroom can provide safety and prevent mishaps. In addition, small rugs can be used in open spaces to designate specific areas. Their uses are many, so if your home could benefit from a nice small rug, see our following list of 5 top small rug picks to elevate your interior design.
Black and white is a timeless design combination for a reason, as well as one of the most popular themes in many different décor elements. If you're looking for a design that combines an artfully eclectic Boho appeal with the clean minimalism of Scandinavian design, you'll absolutely want to include the Barcelona B&W Concrete rug into your aesthetic.
This rug will help elevate any space by creating a striking harmony in a neutral room with subtle and lighter tones, making the space perfect for an intimate gathering. Placing a small rug like this under your coffee table can really make the space look nicely put together, with the practical bonus of hiding stains and protecting the floor under the table.
» Set a classic tone with Barcelona B&W Concrete Rug
If you're keen on creating a delightful holiday atmosphere while keeping the color palette simple, the Noel Star Concrete rug with rich shades of black, burgundy, and gold is right up your alley. Geometric rugs can do wonders for a room with a modern design, as they can be dynamic and vibrant and add warmth to the space. This rug's distinct pattern offers a more sophisticated look for a cozy space with a similar color palette, in addition to being a great choice for creating a sense of plush warmth in your bathroom.
» Create a sense of warmth with Noel Star Concrete Rug
Through its hand-selected tiles that follow an aesthetic of traditional color and design with warm yellow and orange tones richly contrasted with greys and blacks, the Borgo Eclectic Smoked Antique rug creates an effect of cohesive unity. This signature rug that combines tradition and modern creativity won't take up much space, but will certainly fill a room with its mesmerizing and unique design. Ideally, you should place this small rug in your kitchen for extra coziness on cold winter evenings or under the desk in your study to keep your feet extra snug.
» Combine traditional and modern with Borgo Eclectic Smoked Antique Rug
Ancient geometry meets a modern expression of calming harmony and balance in the Amsterdam Classic Concrete rug. The rug's contemporary frame helps create a unique rhythm that deliciously resonates with the perfect balance found in the natural elements. The patterns and colors are also reminiscent of the 1920 Art Deco and Bauhaus movements, with striking geometric shapes, bold patterns, and eclectic tiles. The design of this lovely rug will elevate any space with lighter tones of white and stone grays. This premium vinyl rug can sit nicely under an entryway or console table, inviting visitors in with its unique design.
» Elevate your hallway with Amsterdam Classic Concrete Rug
Coming back full circle to the classic black and white duo, the king of contrasting colors in yet another one of our small rugs—the Gothic Silver Concrete. The versatility of geometric rugs such as this means they can suit any room style to transform a dull space or liven up the room with solid colors.
The Gothic Silver Concrete rug is perfect for spaces that require boldness, as it offers a modern, eye-catching appeal. Its simple, strong geometric shapes make it perfect for hallways or placing on your kitchen floor along the sink, as they give the space a firm definition. A rug like this can highlight a room's architecture, enhancing the beauty of each area.
» Create eye-catching appeal with Gothic Silver Concrete Rug
Easily Elevate Your Interior Design With the Right Small Rug
Choosing a small rug for either your living room, bedroom, or any other room can provide a simple solution for adding a unique flair to a room's design. However, doing a bit of research beforehand will help you tremendously, especially when choosing the right rug for your living room—consider the rug's size, placement, colors, and patterns. Any of the small rugs mentioned above can add a wonderful overall aesthetic to the layout and design of any room you choose.
» Didn't find what you're looking for? Visit our website and browse our full small rug collection for more small rug choices to elevate your interior.