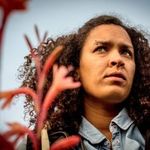 Natasha Johnson
Expertise
Print & Magazine Publishing, Advertising Art Director, Digital Designer, Illustrator and Fine Artist, Art Facilitator, Yoga Instructor, Writer for Digital Content
Education
Digital Content and Copywriting from Red & Yellow Creative School of Business, Graphic Design and Fine Arts from the College of Cape Town
Experience
A Cape Town native, Natasha is a multifaceted creative, who has worked extensively in the marketing and media industry as an art director, illustrator, and writer. She has over 15 years of experience in the media world, specializing in advertising and publishing. Through her creative expertise, she has also worked as an art facilitator in the NGO world, helping at-risk youths to develop their creative potential and empowering them to become role models with meaningful careers. Her years of experience have given her the ability to work under pressure while still keeping the highest quality of work, something she constantly strives for.
Quote From Natasha Johnson
"I strive to make a difference in the work I present to the world. To be good, and do good. "
Latest from Natasha Johnson